News
Excitement as Habitat for Humanity Uganda hands over land titles to Kasese district locals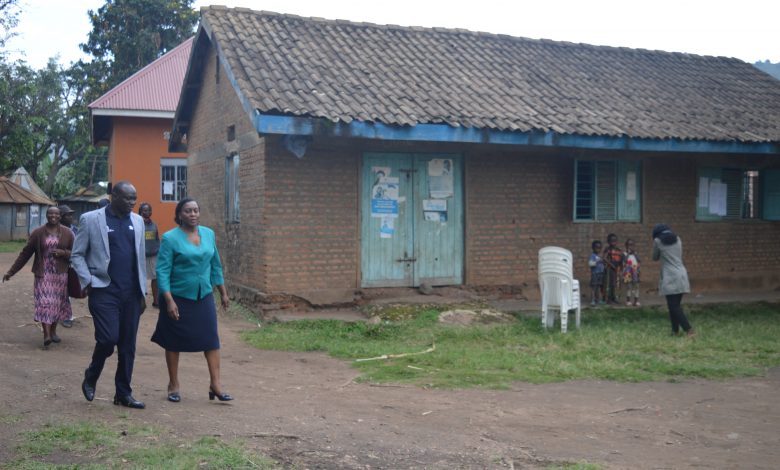 By Gloria Kembabazi 
Habitat for Humanity Uganda (HFHU) has officially handed over four land titles to Kasese district residents  to secure their land ownership rights. The land titles were given to two churches, a police station and the town council which had temporarily occupied the spaces.
The land titles were handed over  during a ceremony officiated by the National Director of Habitat for Humanity Uganda Robert Otim in Kasese district. The titles are for spaces formerly y occupied by HFHU area offices.
Otim handed over the land titles of Kamaiba cell in Kasese municipality and Hima habitant in Hima town council for church development work and  Kitswamba town council to police for security of the community . The title for the  HFHU offices in Ibanda Kyanya town council was handed over  to the town council authorities for proper management.
The National Director pointed out that since Habitat for Humanity is all about the community, part of the land that has been given out belongs to the local residents. "The land in Hima is 0.708 hectares, one plot will be owned by the church while the rest will be used for the benefit of the local people ," he explained.
Ms. Norah Matovu, the Board Chairperson -Habitat for Humanity Uganda said she was delighted to handover part of their land to the community to ensure decent living. She tasked the communities to use the land for development purposes  and also as a way of growing and bringing communities together.
The area chairperson Hilder Maate hailed Habitat for Humanity Uganda for offering land to the community and the church to facilitate development in the area . She thanked the community for living in harmony even when they didn't not have the  land titles.
Mr. Muzingiti Jimmy Bwambale, one of the residents  in Kamaiba cell  was grateful  for the land given to church in the area saying it will accommodate the growing number of worshipers.
"Habitat for Humanity Uganda started its inventions in Kasese in 1988 working closely with the Church of Uganda through Bishop Nzibinde Masereka. It started a project with an objective to help people who could not support themselves," he recalled .
HFHU National Director Mr. Otim and Board Chair Mrs. Norah Matovu handing  over titles near the HFHU offices in Ibanda Kyanya town council, Kasese district
Habitat for Humanity Uganda has constructed over 240 houses in Kasese since 1988. He also revealed that HFHU has built a partnership with Toro Kingdom which pledged to build 10 houses for the vulnerable during  its fundraising drive to build 40 houses vulnerable families in Uganda.
Habitat for Humanity Uganda is the leading housing organization in Uganda affiliated to Habitat for Humanity International and their headquarters are located in Atlanta-Georgia (USA), an ecumenical Christian ministry that is dedicated to eliminating poverty housing.
It was established in 1982 and to date has built, improved and rehabilitated over 40,000 houses in Uganda transforming lives of over 240,000 individuals. As it celebrates 40 years of establishment in Uganda, HFHU plans to build 40 new houses for 40 vulnerable families in need of decent housing.