News
It was through Game Connect that I learnt the value of human life – former child soldier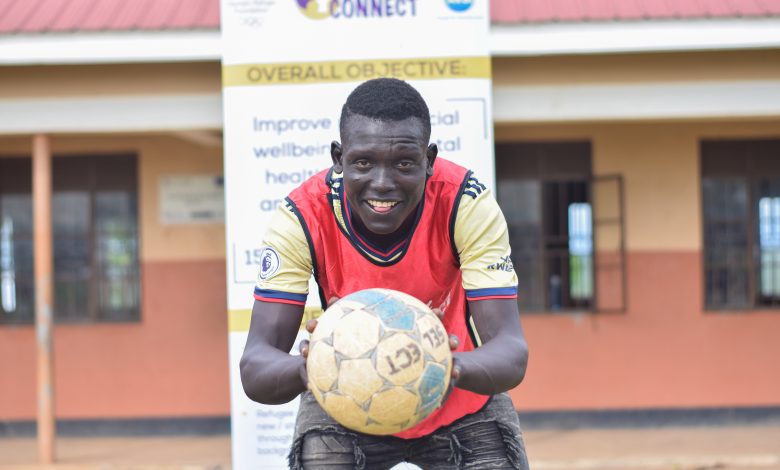 By age 18, Isaac Yongo had experienced more horrors than most people ever will in their lifetime. He witnessed the taking of human life but also watched as those close to him were killed during the war in South Sudan. Human life had become as expendable as cigarette butt. Abducted and forcefully conscripted into the rebel army during the South Sudan civil war in 2015, Isaac's journey as a child soldier turned boys like him into killing machines that followed orders without question or remorse.
"When the rebels attacked our village in 2015, everyone ran for their lives. I was about 16 years old at the time and I was at school so I chose to run back home to my family. All I found was an empty home that had been ransacked by the rebels who later captured us. From that day I was made to believe that my entire family had been killed and I may be next," Isaac recalls.
Together with other boys captured in the village, the group was detained for over two months by the rebels who kept on monitoring them and occasionally giving them food and water. Some of the boys didn't make it out of the classroomcum-jail.
Withering on the edge of starvation, the children were paraded in front of their former classroom and given a choice. They would either undergo military training and become part of the rebels, or "be released". At the time very few understood what being "released" meant. The first ten boys before Isaac chose to be released. And so, the commander marched the them to a nearby river, tied their hands behind their backs and pushed them into the river, drowning them. From that point forward, being part of the rebels became a matter of survival for Isaac.
"We underwent training for five months, and we were taught to kill people by twisting their necks, slitting their throats with knives, throwing grenades and on occasion shooting them. They always taught us to value bullets because they were scarce. Most of the time we used our hands and knives. They taught us how to ambush government troops, and also to booby trap doors with grenades to kill the occupants when they opened the door. We didn't care about human life," Isaac says.
The only friend that Isaac had in the rebel force was John (not real name), a schoolmate they were captured with. They trained together and were assigned to the same section of 12 soldiers. Then John died. His death in 2016 was the toughest psychological blow Isaac ever received in his life. "We were sent to ambush a truck for supplies. Our group of 12 opened fire and killed the driver but the truck continued towards us and crushed my friend right in front of me. There was so much blood. From that day I kept on having nightmares and preferred to be by myself," he remembers.
For three years, Isaac stayed with the rebels and operated in several areas around rebel controlled villages stretching as far as the border with the Democratic Republic of Congo. It was during a mission to purchase guns from the DR Congo that he learnt from a source that his family was alive and safe in Uganda. But even then, escape was far from possible, many of the boys who tried to escape had been tracked down and brutally killed, some of them as Isaac watched.
"I had to wait for the perfect time to escape, but when would this be? By then I had grown in rank and was trusted to move alone because I always came back. One night when I was sent to look for food, I decided to run as far away from the camp as possible. I abandoned my uniform and gun. And after walking for two days, I met a boda boda motorcycle and we rode to the border with Uganda where I was later taken to my family in Agojo," Although Isaac had escaped the war, the war did not escape him.
The gruesome experiences left him distressed, traumatized and often violent towards people and the military training continued to influence his life. "I continued to have nightmares and found it hard to sleep. No one wanted to be friends with me because I fought violently even at the slightest provocation, like someone stepping on my shoes or fouling me in football. I was imprisoned a number of times for fighting and my mother suffered the most for having to bail me out. The little money my family had was often spent on bailing me out of police," Isaac narrates.
It was no surprise that in 2020, when a representative from Game Connect visited Isaac's home, everyone encouraged him to join thereby receiving the psychosocial support he needed via a system of delivery that felt like "play" as opposed to "treatment". Engaging in a series of games attached to various life skills, Isaac learnt how to cope with emotions and stress, build relations with others and also respect the laws of the society that had given him a new home. "
In Game Connect, I learnt conflict resolution which helped me to mend relations with my family and also make friends with some of the boys I had fought with in the past. Looking back to the person I was, I am also surprised that today someone can step on my foot in football and I will not respond aggressively because at the end of the day it's just a sport and such mistakes happen" says Isaac.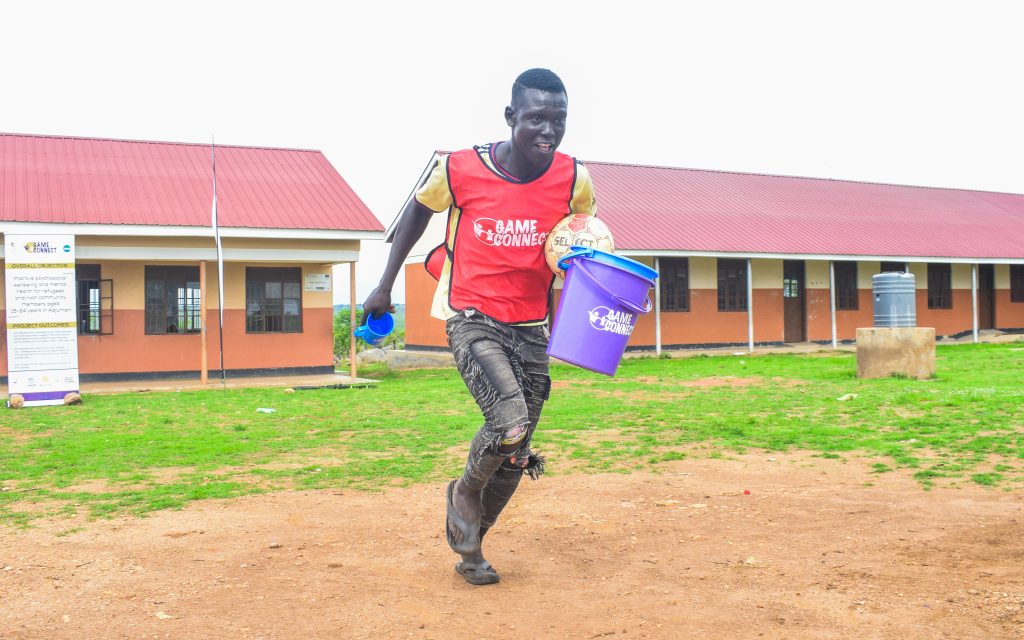 Isaac has now become a vital member of the Agojo Refugee Settlement football team and has made many of friends around the settlement and beyond. Using the lessons from his Game Connect sessions, he no longer thinks of himself as an individual but as member of a team.
The Game Connect is a sport for protection intervention implemented by AVSI Foundation in a consortium with Right to Play, Youth Sport Uganda, Uganda Olympic Committee and the United Nations High Commissioner for Refugees (UNHCR) , funded by the Olympic the Refuge Foundation (ORF) with additional funding from GIZ.
The main objective of the three-year project is to improve the psychosocial wellbeing and mental health for refugees and host community members aged 15-24 years in Kampala (Nakawa and Makindye Divisions), Rwamwanja Refugee Settlement in Kamwenge District, Palabek Refugee Settlement in Lamwo District, and in Adjumani District Refugee Settlements of Maaji II, Mungula, Pagirinya, and Agojo.
With additional funding from GIZ, the project scaled up to Kyangwali Refugee Settlement. This has enabled the project to deliver structured sport for protection activities using a defined curriculum to increase the resilience of 11,468 vulnerable youth and promote a culture of peace and social cohesion between refugees and host community members in all the project areas.