Automotive Industry
Museveni rallies E-mobility companies to produce electric vehicles for public transport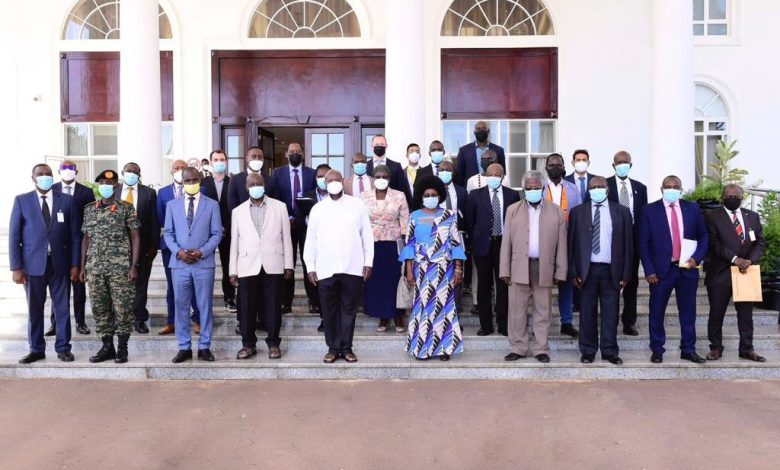 President Museveni has vowed that nothing will stop  a group of Ugandan innovators and manufacturers to  spearhead Uganda's transition from  fossil fuels to E-mobility to reduce pollution and offer an organized -cheap transport solution for Kampala city and other urban centers.
The President said that the move  will shift the country from the use of fuel energy to E- mobility that will involve big- fully electric buses with a capacity of up to  90 -passengers, mini buses as well as electric motorcycles . According to the president these quick interventions will help to  decongest the city as commuters will adapt to a modern , quick  , safe and clean Rapid Mass Transport System within Kampala city and other urban centers.
The challenge ,President Museveni noted will be the manufacturing of lithium -ion batteires that are used to power electric vehicles .
"Batteries are a very crucial step for this intervention . We shall give you all the support to manufacture the batteries locally ," Museveni told a group of scientists , innovators and entrepreneurs in  the E- mobility space who were led by the Minister of Science, Technology and Innovation , Dr. Monica  Musenero.
"In the medium term we shall have to make the batteries here, so I am very glad to hear that there is some body among you who is already involved in electric batteries," the President noted.
President Museveni pointed out that although Uganda will be processing its oil in a few years to come, this will not stop the effort of having clean energy mobility technologies deployed on our roads.
Uganda boasts vast deposits of lithium, nickel, cobalt, manganese, and graphite which are used in the manufacture of batteries for electric vehicles. President Museveni disclosed that the government will develop a vertically integrated industry in steel manufacturing -since Uganda has a high grade of iron ore which is 70% pure  and  the best in the world followed by  that of  Peru which is only 58 %.
He allayed fears that development of the automotive industry with special focus on E- mobility will undermine the oil and gas sector. " The oil will be used for textiles, polyesters, plastics, aviation fuel , fertilizers among others," he explained .
Kampala, Uganda's capital which is  home to more than two million people- ranks among the world's most polluted cities- with pollution levels up to seven times higher than the World Health Organisation's safe standards, according to the 2021 World Air Quality Report. Around 28,000 people per year die as a result of air pollution in Uganda, according to GAHP.