Infrastructure
Conjoined twins get decent house 14 months after being stuck in hospital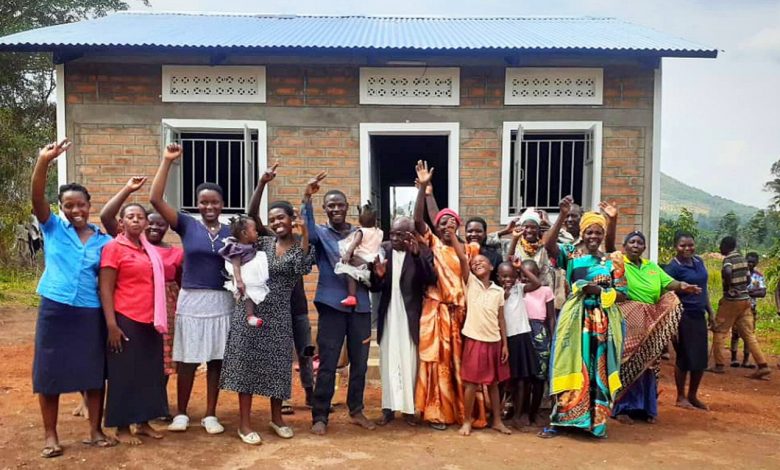 By Gloria Kembabazi
The born conjoined twins now have a safe and decent home after they were handed a new house in Bulinda Cell, Hoima City. This happened 14 months after they had been separated and were being retained at Mulago Hospital after social workers deemed their home unsafe for their health.
The house was handed over to the twins' parents by an international housing NGO, Habitat for Humanity Uganda together with their partners, the Rotarians from Bunyoro. While handing over the house, Mr. Robert Otim, the National Director of Habitat for Humanity Uganda appreciated the Rotarians from Bunyoro for collecting money to facilitate the construction of the decent home for the twins in less than two hours.
Otim pointed out that many people in communities have no place they call a home therefore it is a collective effort for the world at large to transform these people's lives. "Together we can create a collective impact. Each helping hand makes a difference and each contribution counts as it can transform a life like the twins' lives have now been transformed," he said.
Andrew Byakutaga, Prime Minister of Bunyoro –Kitara Kingdom, thanked Habitat for Humanity Uganda for their dedication to uplifting people's lives. "It is with partners like Habitat for Humanity that we can solve some of the housing challenges of our people. We are glad that we are going to start partnering with them to help our people live decently," he said.
He also promised to check on the family of the conjoined twins, so that their lives would be an example to the rest of the society. Byakutaga further urged the family to register for Government's Parish Development Model which would help them manage their home and cater for their children.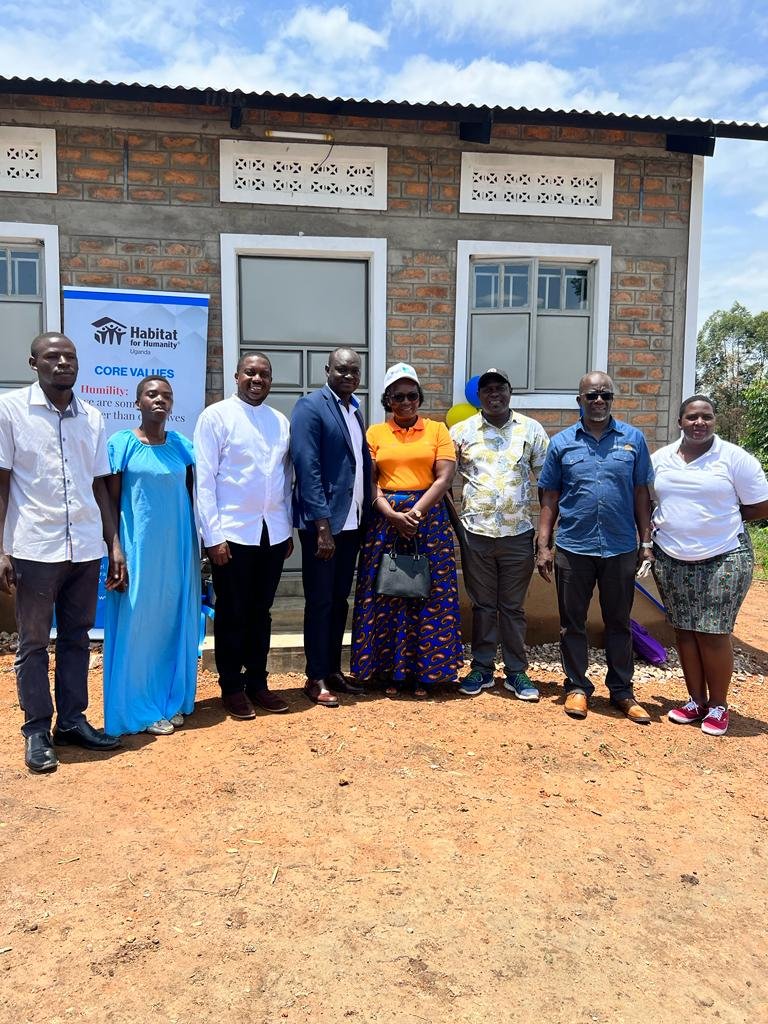 The twin's new home is a two bedroomed house with a living room equipped with solar, VIP latrine, bathroom and a 3,000 liter water tank. The land on which their home was built was donated by their grandparents in Bulinda Cell, Bwikya Ward, Hoima East Division, Hoima city.
Hellen Kugonza, the 24-year old mother of the twins thanked Habitat for Humanity Uganda and Rotarians for the kind gesture. "I am very grateful for this support which will enable us raise our daughters in a clean and safe environment," Hellen said as she further thanked the Almighty God and everyone for the support to see that she is able to raise her children.
Dr. Bitamazire Denis, one of the surgeons in Hoima who recommended them to Mulago hospital, commended Habitat for Humanity for their support. "Separating the conjoined twins isn't easy as per Ugandan policy, yet at times you find the twins sharing parts of both the liver and heart among other organs and then sending them to a house not fit for human habitat would be counterproductive," he pointed out.
"With the new house, we believe that these children will be safe," he said as he thanked the team at Mulago Hospital for tirelessly supporting the young couple and the children since they were first admitted in December 2021.
On 15th December 2021, Moses Talemwa and Hellen Kugonza of Bulinda Cell in Hoima City gave birth to conjoined twin daughters who were successfully separated on 15th February 2022 at the Mulago National Specialized Referral Hospital in Kampala. The medical team decided to retain the children for 14 months in the hospital ward until the house was ready for them to move in.