Science & Innovation
#OutToLunch: Business hubs could lead to development of small towns
#OutToLunch: Business hubs could lead to development of small towns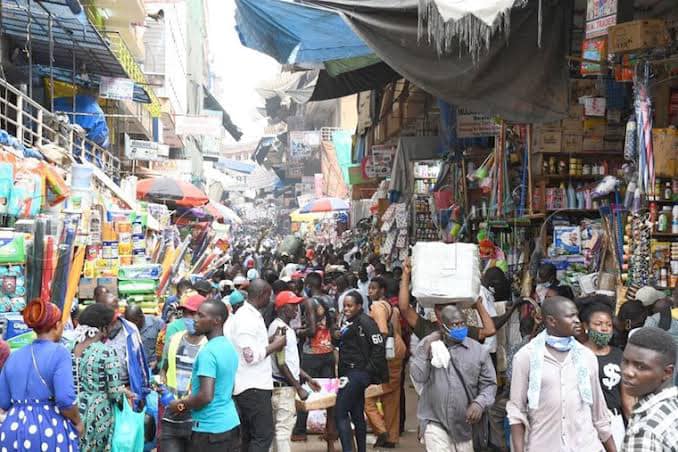 Somebody posted on social media last week asking what is in Gayaaza as everyone they knew seemed to be buying or wanting to buy land in that area. Of course, what Ugandans refer to as Gayaaza today is really miles away from Gayaaza even though this town has always been famous, largely for being host to one of the country's best known high schools. As Uganda's population grows, so are towns near Gayaaza.
It all started with real estate dealers referring to every town after Gayaaza as Gayaaza hence Gayaaza Kalagi, Gayaaza Ziroobwe and even sometimes advertising plots of land in Kikyusa deep down in Luweero as Gayaaza Kikyusa.
Unable to afford land in Kampala, many people moved out to what is today known as greater Kampala (parts of Wakiso, Mpigi and Luweero districts). That is why areas like Busiika, Kiwenda, Busukuma, Nakasajja, Ddundu and Kalagi which are considered Gayaaza are attracting attention. Gayaaza may be attracting the "middle class" that can tweet and use social media, but the expansion is in all directions.
Can this expansion be better planned for better returns on investment? The planning may not have to be done by the government as that may take a lot of time. Individuals investing in certain areas could learn a thing or two of how Kampala originally created business hubs.
In downtown Kampala, a narrow street became famous for trade where retailers purchased merchandise. Because of the size of this street, this area came to be known as Kikuubo. Every retailer and bargain hunter visited this area from Uganda and beyond, making it the country and region's wholesale hub. Many other businesses such as restaurants, banks, forex traders, law firms and transporters had to set up shop. Pickpockets descended on Kikuubo as well to "teach people that Kampala isn't just buildings."
Some of the people who set up shop in Kikuubo 30 or so years ago are today's renown billionaires having benefitted from the numbers that visited this area every single day as Uganda recovered from the wars that had paralyzed its economy for years.
Eventually bigger buildings started coming up which now dedicate some floors to selling certain stuff. If you want shoes, you go to Discount Mall, if you want hair pieces or salon services it is Gazzaland or Gaaliiya. If bales of old clothing is your thing, then you go to Kisenyi. Kisekka Market is famous for motor vehicle spare parts while Katwe is for artisans. Nasser and Nkurumah roads are known for printeries and stationery shops respectively.
Some streets in Bugoloobi and Kololo are becoming entertainment hubs where young people party beyond dawn, hopping from one bar to another in the same location. This is cheaper for them than moving from one part of Kampala to another in search of "vibe."
In cities like Dubai, it has been deliberate to create areas for specific stuff. Dubai Healthcare City for the health industry. You will find many hospitals and senior medical consultants operating in this area. Then there are other areas like Dubai Internet City, Dubai Financial Centre and Dubai Media City.
Zoning the city this way ensures that certain services are concentrated in one area and therefore one doesn't have to move from one place to another. You can operate profitably on Nasser Road when your job is just stamping serial numbers on printed receipts or invoices. Whoever prints them, brings them to you to put serial numbers. Another can own a paper shearing machine. So you find many small businesses working together to produce something big.
The automotive industry for instance works in a similar manner. Many independent parts manufacturers work together to make at least 30,000 parts needed to make a car functional although these may not necessarily be in one place.
As Kampala expands, what should Gayaaza or Kakiri be known for that can take people there? Business hubs can enable areas achieve specialized skills in certain areas while at the same time enabling large economies of scale. A business that deals in one part of the value chain can forward customers to another business in the same area to enable them create a single product.
Customers won't have to move from Gayaaza to buy one part and then go to Mukono for another. Many commercial buildings remain unoccupied because every single shop is dealing in a different product which they may not have in quantities big enough to attract enough customers to sustain it. If you have a small shop selling maize or beans in Gayaaza, a trader may prefer to go to Kisenyi where they could buy the quantities (and varieties) they need from several small shops. Could the business hub model help small town in greater Kampala blossom?
The writer is a communication and visibility consultant. djjuuko@gmail.com